Dr. Stiles and his dental team realize that the health of the mouth and the body are integrally linked to each other. Emerging science confirms that low grade infections in the mouth elevates systemic inflammation and has an impact on all body systems.
Healthy Mouth, Healthy You
A healthy mouth and healthy body go hand in hand. Good oral hygiene and oral health can improve your overall health, reducing the risk of serious disease and perhaps even preserving your memory in your golden years. The phrase "healthy mouth, healthy you" really is true – and backed by scientific evidence.
Good dental hygiene:
Boosts your self esteem
Helps pregnant women carry babies to term
Preserves your memory
May lower risk of heart disease
Reduces risks of infection and inflammation in your body
Helps keep blood sugar stable if you have diabetes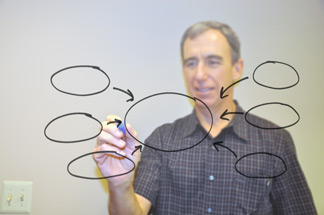 "This is the best dental office ever. My family has gone here since my Grandmom was younger. I have tried going other places due to moving and my insurance but always regret it. Everyone is so wonderful and nice and caring and willing to help you out. I recently had an emergency call and they got me through everything!!! Love this office!"