A fast, cost-effective alternative
What Are Veneers?
Veneers are thin, customized shells made from a variety of materials based on your needs and budget. The Stiles Dental Care team will discuss your goals with you, as well as the pros and cons of each, prior to deciding together on which route to pursue. Those veneer materials include:
Porcelain: Though at a higher price point, porcelain veneers are of the highest quality and offer the longest-lasting look for your smile.
Composite resin: Though not as long-lasting as their porcelain counterparts, composite resin or plastic veneers still offer viable solutions for improving your smile.
These shells are shaped to match your teeth exactly — or to look like the teeth you wish your smile had. In most cases, the veneers must be made in a dental laboratory, then shipped back to our office to complete the treatment. We will likely fit you with temporary veneers for the time being.
Overall, veneers are often affectionately called "Hollywood smiles" for a reason — they offer dazzling results that will instantly give you the confidence in your smile you never realized you had. An overwhelming majority of our patients are ecstatic with the results of their veneers, so there is no time like the present to get the ball rolling on your own set. You'll be surprised that you waited so long after how you feel flashing a dazzling smile everywhere you go.
When Are Veneers Used?
Veneers are permanent dental treatments that completely revamp your smile. They are a cosmetic procedure that addresses everything from tooth shape and position to color. Veneers can easily conceal chips, gaps, and overlaps in your teeth. They also offer the ideal solution to stains that aren't easily removed through traditional dental whitening options.
We also may use veneers as an alternative to traditional crowns, especially since veneers utilize more of your natural tooth. Your natural teeth are always best, and it's always in our best interest to preserve and improve them to both our health standards and your aesthetic preferences.
What is the Process Like of Getting Veneers?
During your initial consultation with us, we will take you through the process of what must be done to get the smile of your dreams. Don't be surprised if we use our innovative Smile-Vision technology to take a photo of your existing smile and show you what you will look like once all is said and done. We will discuss the treatment plan for your veneers, and once we come to an agreement on the end result, we will begin the process of preparing your teeth for veneers.
First, we will remove small amounts of enamel from the teeth that will be receiving veneers. This is to make room for the thin shell of the veneer. We will make sure you remain comfortable throughout this process, using anesthesia, if necessary. Next, we will take impressions of your prepared teeth, and determine the shade of white you would like for your veneers to be. The impression will be sent to a dental laboratory, where your veneers will be custom made especially for you.
While we wait for your personalized veneers to be shipped back to the Stiles Dental Care office, we will more than likely fit you with temporary veneers so you can go about your daily business with little to no fuss. It could take as many as two weeks for your veneers to be ready.
Once they are, though, you are in the home stretch to a smile you'll be proud to show. We will ensure each and every one of your veneers fits perfectly so they do not affect your ability to chew or speak and ensure that you are happy with the way they look. Once you give us the go-ahead, we will bond the veneers to your teeth.
How Long Do Veneers Last?
Though veneers are a long-term dental solution, they will eventually have to be replaced. How often they are replaced depends on how well they are cared for, and what type of veneers you received.
For veneers made from composite resin, you can expect faster wear, as the material is not as strong as porcelain. For those made of porcelain, you can expect a longer span of time between receiving them and having to replace them.
Though they may have to eventually be replaced, there are steps you can take to get the best wear and service possible from your veneers.
How Should Veneers Be Cared For?
Veneers should be cared for by employing your regular oral hygiene habits, including brushing twice a day, flossing regularly, and rinsing with water after you eat. As with regular care to preserve your teeth's whiteness, moderate your consumption of food and beverages that could stain your new veneers.
If you stick with caring for your veneers as well as you would care for your regular teeth, you will get the most use from them possible. Though they will eventually be replaced, you can make sure they last as long as possible with the best possible look for your smile if you care for them well.
Do you think that you might be a good candidate for veneers? The team at Stiles Dental Care would be happy to talk you through the process and help you make a decision. Schedule your appointment today by calling 609-654-0033.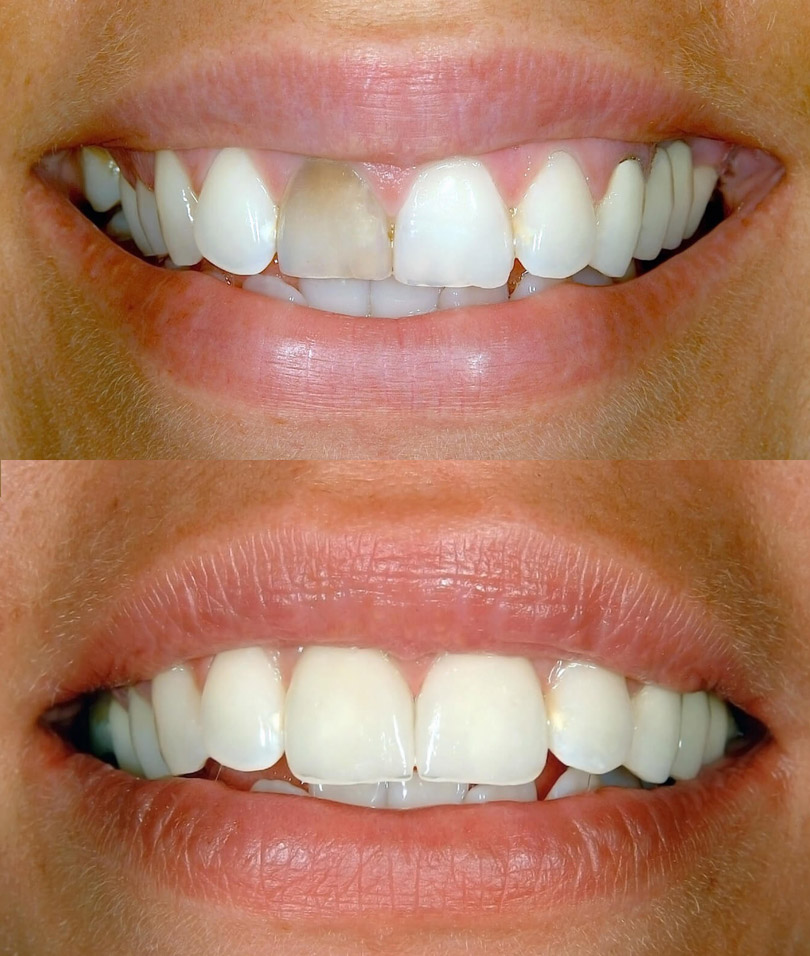 "The quality of knowledge, care and experience you receive from Dr. Stiles and his entire staff is second to none. From the moment you walk into the office till the moment you leave, you are made to feel that you are the most important patient there."
"I have been going to see Dr. Stiles and his staff since I was a little girl. In all the years that I have been a patient, I have never had a back experience, have always received the best treatment, and am always treated like family."
"I just had my first dentist app that with Dr. Stiles and his staff. They were very thorough and detailed. They took the time and attention throughout my visit. I would highly recommend for dental care."