Convenient, dramatic improvements
What Affects the Color of Teeth?
There are few things that can affect your confidence in your own smile like its color. If your teeth are dark, dingy, or discolored, you might be less likely to crack a smile, possibly impacting both your own self-esteem and the perceptions others might have about you. There are a number of different factors that can cause tooth discoloration, including:
Natural aging: As we get older, our teeth tend to get darker — it's a completely natural process and expectation.
Diet: There are a number of foods and drinks that can stain your teeth or contribute to their discoloration, including red wine, coffee, tea, sodas, and more.
Bad habits: Whether you're smoking or chewing, tobacco will discolor your teeth.
Bad hygiene: If you do not stick to brushing, flossing, and rinsing regularly — and especially after meals — your teeth may darken in time.
Injuries: Damaging your teeth in falls or other traumas can also cause them to go dark.
Medication: Some medicines like antibiotics before a certain age, allergy medication, and other drugs can cause teeth discoloration. Likewise, radiation for cancer in the head and neck can affect the color of your teeth.
Past procedures: If you have fillings or other treatments using metal, given time, you may see a chance in tooth color.
Family history: If your parents and grandparents grappled with discolored teeth, chances are that you will, too.
Fluoride: There can be too much of a good thing when talking about fluoride. Though beneficial to your teeth in small doses, this substance can stain teeth if your enamel is exposed too much or too often to it.
Though there are many ways your teeth can become discolored, there are also many treatment options available to you. There is no reason to put off brightening your smile, especially when there is such a range of viable options to do so easily and effectively.
What Whitening Treatments Are Available?
Thanks to today's innovations and advancements in dentistry, there are many ways you can take whitening your smile into your own hands. These choices fall into one of two categories: over-the-counter whitening kits and in-office whitening treatments from your dentist.
Over-the-counter whitening kits: Numerous whitening tools are available at retailers, including toothpaste, rinses, gel strips, and trays.
In-office whitening treatments: We can customize a tray to fit you and use a stronger whitening solution since you will be under our care during the treatment. We may use heat or light to help the process along. We may also custom fit your whitening tray and send you home with a series of whitening solutions to use there.
What is the Most Effective Whitening Treatment?
Though over-the-counter trays, kits, pastes, and rinses might be cheaper and more readily available to whiten your teeth, you will see much better results if you work with the professionals. Stiles Dental Care is ready to assist you in brightening your smile both with our in-office whitening treatment or our customized take-home trays molded to fit your mouth.
How Can People Choose the Right Whitening Treatment for Them?
Choosing the right approach to whitening your teeth depends on many variables — your health chief among them. If you are experiencing sensitive teeth and gums, for example, retailer whitening kits might further irritate them because of poor-fitting, mass-produced trays.
Likewise, if you have had a lot of restorative work done already, such as composite resin fillings and crowns, you must keep in mind that whitening agents will only work on your natural teeth. Using over-the-counter products might give you an unsightly smile in several different shades. And if they are used too often, you could get gray teeth.
When in doubt, consult with your dentist when you're thinking about going several shades whiter. We can help you pick the treatment plan that is best for you and your existing health – achieving the results you desire.
How Can People Keep Their Teeth White After Treatment?
Once you've gone through the trouble of whitening your teeth, it's natural for you to want to do all that you can to keep them that way! We will have advice for you on caring for your whiter smile after the whitening treatment. You may want to avoid foods and drinks that can affect the color of your teeth, such as red wine, tea, and coffee. You could also fight off future stains from your pearly whites through the use of whitening rinses. Continue brushing and flossing regularly after whitening, as that is your best defense against stains and discoloration in the future.
Ready for your brighter smile? Stiles Dental Care is ready to help! Schedule your whitening consultation with us today by calling 609-654-0033.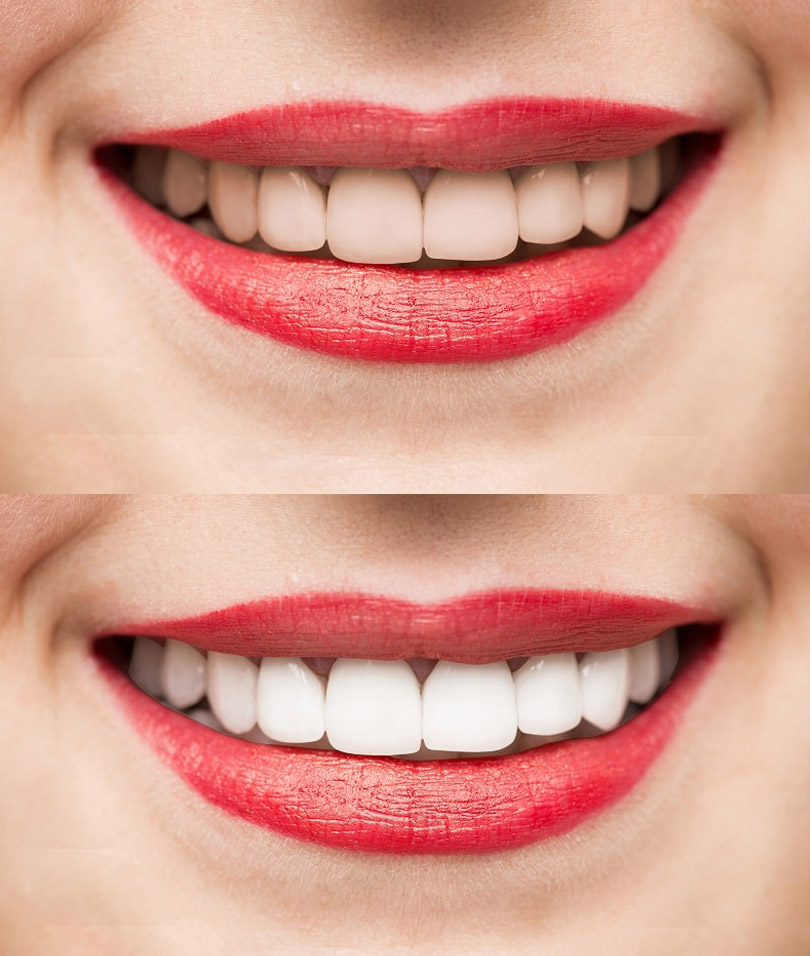 "The quality of knowledge, care and experience you receive from Dr. Stiles and his entire staff is second to none. From the moment you walk into the office till the moment you leave, you are made to feel that you are the most important patient there."
"I have been going to see Dr. Stiles and his staff since I was a little girl. In all the years that I have been a patient, I have never had a back experience, have always received the best treatment, and am always treated like family."
"I just had my first dentist app that with Dr. Stiles and his staff. They were very thorough and detailed. They took the time and attention throughout my visit. I would highly recommend for dental care."