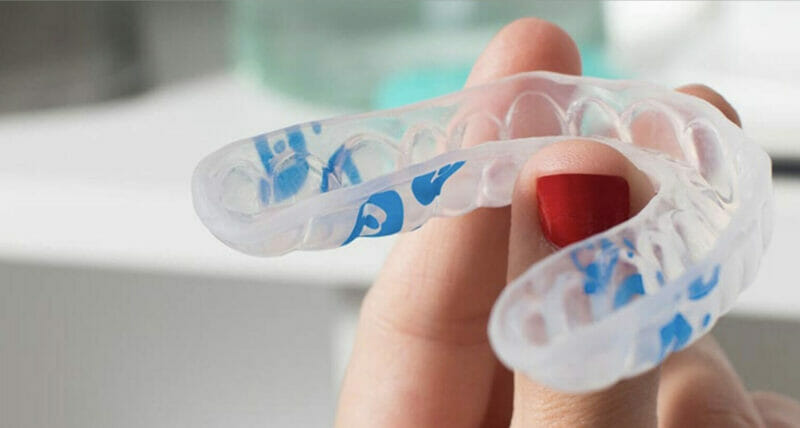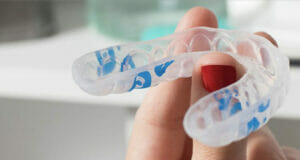 Daily brushing and flossing can go a long way in protecting your teeth and gums. Yet, even when you do everything right, sometimes gum disease can occur. When this happens, it's essential to know what your options are and the best ways to achieve healing.
Your dentist can help, providing you with a diagnosis, next steps, and recommended treatments. One of those treatments is called PerioProtect and is a non-invasive way to address gum disease on its own or following surgery. Not everyone is a good candidate for its use, however, so you and your dentist will need to determine if PerioProtect is right for you.
What Exactly is Periodontal Disease?
Periodontal or gum disease is a condition of the gums where, as a result of bacteria, an infection occurs. Small pockets form at the base of your teeth, bacteria set in, and disease occurs. Once entrenched in the pockets, irritation will lead to the gums pulling away from your teeth.
When continuously left untreated, the bacteria will continue to grow underneath the gum line and can lead to tooth as well as bone loss. Also, the lack of treatment can increase your risk for other health conditions, such as heart disease, stroke, Type 2 diabetes, and more.
The beginning, milder form of periodontal disease is gingivitis. The more serious and advanced form is referred to as periodontitis.
Symptoms you may have periodontal disease include:
Bleeding gums, especially when brushing or flossing
Swelling of the gums
Tooth sensitivity (such as to cold or hot temperatures)
Developing gaps between teeth
Ongoing bad breath (Halitosis)
What is PerioProtect?
PerioProtect is a precise, at-home treatment consisting of customized mouth trays and prescribed medication. The tray, when worn, helps to deliver consistent amounts of the medication directly to the gums to fight the bacteria.
It is not a preventive measure but instead is for those who are already experiencing gum disease at some level. While often used on its own, it can also be recommended for those undergoing surgery to help prevent a recurrence.
Here's how PerioProtect works. The medication is strategically placed in the tray. The tray then fits snuggly against the gums, forcing the medicine into the developing pockets at the base of the teeth.
You'll leave it in place for 10-15 minutes before removing, then repeat this process up to three times per day to start. Your dentist will let you know when progress occurs, and you can back it down to only once a day.
Is PerioProtect Right for You?
To determine if PerioProtect is right for you, you'll need to start with an appointment with a trusted dentist. A full exam and diagnosis can help determine what your options are going forward.
To be a good candidate for PerioProtect, consider the following.
You practice good oral hygiene already.
Commitment to a good oral hygiene routine is paramount to the successful use and outcome of PerioProtect. The reason for this is that treatment requires diligence and the adherence to a committed schedule. A good oral hygiene practice shows your dentist that you are prepared and capable of continuing treatment at home.
PerioProtect is only as good as the patient allows it to be by following all the provided instructions. While you will still make regular dental visits, you'll need the discipline and dedication to carry out the instructions on your own.
You receive a new diagnosis of periodontal disease.
Once your dentist newly diagnoses you with periodontal disease, you may be a good candidate for PerioProtect. Catching it early and treating it accordingly can help you heal your gums in less time. Much, however, will depend on how far along the separation is between gums and teeth.
You are already receiving treatment for periodontal disease.
Patients who are completing other treatments for periodontal disease can benefit from using PerioProtect. It can serve as a complement to those other treatments, such as scaling and root planing or gum flap surgery, ensuring optimal results and continuous management of the gum disease.
You experience overall good health.
In some cases, a pre-existing medical condition or illness can exclude you from being a candidate for the use of PerioProtect. Your dentist will ask you several specific questions about your health history and determine whether or not it is an option for you.
PerioProtect Is Right for You. What Happens Next?
Once you are considered a good candidate and decide PerioProtect is right for you, your dentist will take impressions to create the customized mouth trays. Once ready, you'll pick up the trays and the prescription medication.
Your dental team will give you precise instructions about how to use PerioProtect at home. Before leaving the dental office, they will make sure you understand how to add the medicine to the trays correctly and how to insert and seal the tray against your gums efficiently. However, you can also call anytime for reminders.
Ready to Find Out if PerioProtect is Right for You? Contact Stiles Dental Care Today
Caring efficiently for your teeth and gums is a top priority, and the team at Stiles Dental Care is here to help. To find out if PerioProtect is right for you or to schedule a dental exam or cleaning, call our office today.