Today you have choices when it comes to maintaining your dental health and creating a healthy, confident smile. While preventive dental care is essential to helping you achieve these, at times, you may need to consider additional services, such as restorative or cosmetic dentistry as well.
Before this happens, however, it's beneficial to understand the difference between these two types of dentistry and what they can offer. While they do share a few things in common, such as the restoration of damaged teeth, they also differ in a variety of ways.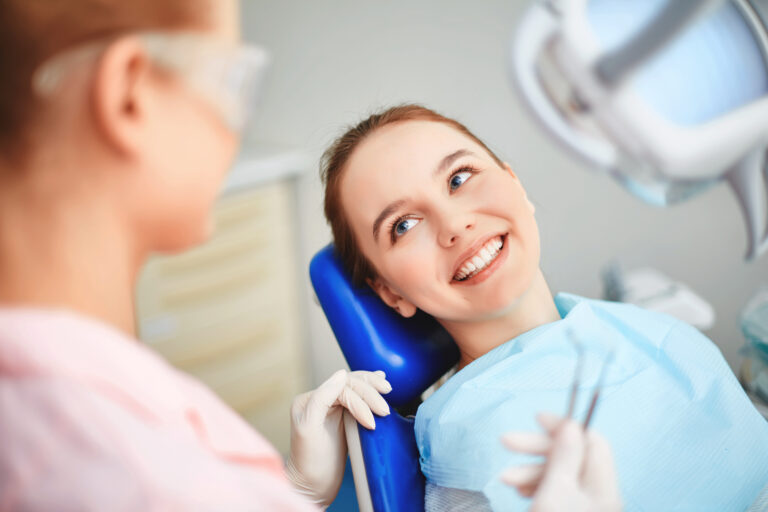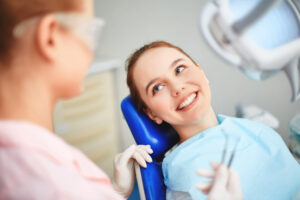 So, how do you know if you need restorative dentistry or cosmetic dentistry for your particular problem? Start by understanding what each one includes.
What Is Restorative Dentistry?
Restorative dentistry focuses on maintaining or supporting the overall functionality of teeth. In other words, this type of dentistry involves certain dental procedures that restore a tooth's function.
When something interferes with that normal functionality, such as a missing or crooked tooth or other dental issue, it can negatively affect how you speak and chew your food and may even impact how you look. All of these issues can potentially lead to a lower quality of life.
In addition, such interference can put you at risk for developing problematic oral health issues, such as gum disease and tooth decay.
With the help of restorative dentistry, these structural problems can be corrected and normal functionality restored.
Examples of restorative dentistry treatments include those which cover, restore or replace teeth, and include:
root canal therapy

dentures
These restorative procedures and treatments are often recommended as solutions for dental problems found during bi-annual cleanings and exams. You can also discuss any problems you're currently experiencing with your dentist in between these appointments and discover the best solution for your needs.
What Is Cosmetic Dentistry?
The focus of cosmetic dentistry is on improving a patient's smile, thus enhancing their overall appearance. This improvement involves the structure, function, and appearance of a smile but is not for restoring the natural function of a tooth as with Restorative Dentistry. Aesthetics are a big part of why patients seek these services, and they are purely elective.
With teeth that are discolored, misshapen, or chipped, cosmetic dentistry is often the sought-after treatment and involves various techniques and options. For example, you may want to whiten your teeth so your smile is brighter, eliminate a gap, or reshape a crooked tooth with the help of a porcelain crown.
Common cosmetic dentistry procedures and solutions include
Overbite correction (such as with Invisalign)

Dental Implants
In certain circumstances, restorative procedures may be required prior to a selected cosmetic solution, so, in this way, the two can be complementary.
Distinctive Differences Between Restorative and Cosmetic Dentistry
While Restorative and Cosmetic Dentistry are both beneficial to patients, there are three distinct differences between them. Here we compare them side by side.
1. Purpose
Whereas restorative dentistry is essential to dental well-being and often necessary, cosmetic dentistry is more elective. Patients themselves choose to pursue cosmetic dentistry options to create and enhance a confident smile.
2. Patient Motivation
For restorative dentistry, a patient's motivation is based on the need to restore the natural function of a tooth, including the ability to chew efficiently or eliminate speech problems. A patient is motivated to seek cosmetic dentistry to improve the appearance of their smile.
3. Type of Dental Materials
Different types of dental materials and their particular characteristics are associated with restorative and cosmetic Dentistry. For restorative procedures, the priority is on the use of materials highly durable and also affordable. Cosmetic dentistry, however, prioritizes aesthetics above all else, so translucence and color properties are most important and must blend in with the other teeth.
While restorative and cosmetic dentistry can, in some instances, work together to provide a patient with what they need, they are more often chosen separately and for different purposes. Whether you are looking for something in particular or not sure what it is you need to maintain a healthy mouth or create a confident smile, talk with your dentist and determine what options are available to address your particular circumstances.
Contact Stiles Dental Care for All Your Dentistry Needs in Medford, NJ
When it comes to establishing or maintaining good dental health, your first step is to find a dentist you can trust, and that offers everything you need. Stiles Dental Care offers comprehensive services, including preventive, restorative, and cosmetic dentistry, so you never have to go anywhere else for help in achieving a healthy mouth or confident smile. Give us a call today at (609) 546-3219, or schedule an appointment online to get started.