Smiling is a way to put your best face forward in any situation. As long as you feel confident in your smile, you can project that confidence with ease at any time. Yet if you experience teeth yellowing or discoloration, you may be hesitant to smile at all.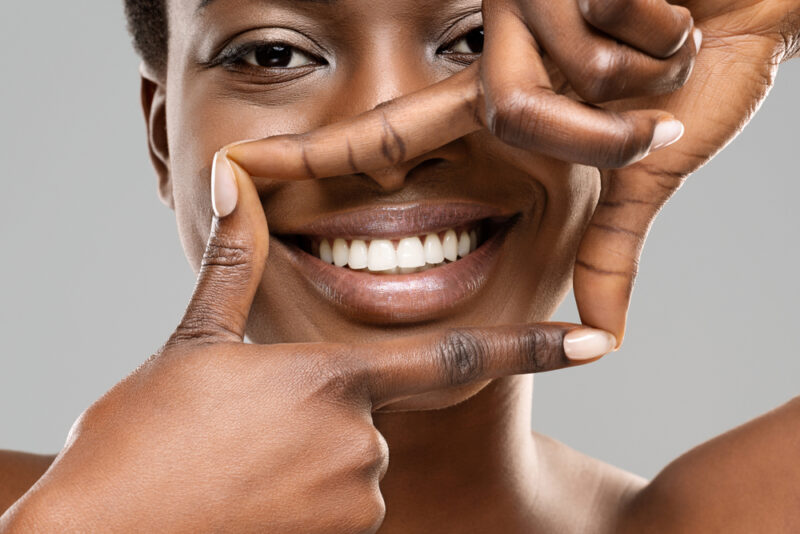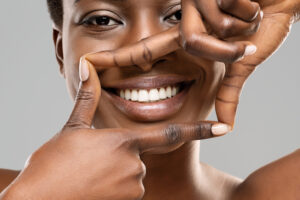 Seeking assistance for a smile makeover can seem overwhelming. Knowing your options, however, can make the process that much easier. Two of the most popular ways for creating a smile you can get behind include teeth whitening and dental veneers.
Each one of these procedural methods has its pros and cons, and comparing the two can assist you in deciding which one is right for you. To get started, let's look at what each method is and why you should consider it for your teeth.
Why Should I Choose Teeth Whitening?
Teeth Whitening is a method of improving the look of your teeth, usually over a set amount of time. It involves the application of a bleaching agent to whiten and brighten your natural teeth. Essentially, these applications target discolorations on teeth and remove unsightly and embarrassing staining.
You will have a few options when it comes to teeth whitening methods. These include:
Over-the-Counter DIY Method: The first option is a basic, do-it-yourself version that includes the use of over-the-counter products. These come in the form of whitening toothpaste or strips, designed with low concentrations of a bleaching agent, and take longer to achieve the preferred effect.

Prescription Take-Home Method: Your dentist can also prescribe a take-home tooth whitening kit with a slightly higher bleaching concentration for faster results. These kits include a whitening solution and dental trays.

In-Office Treatment: The best results result from an in-office whitening treatment. Under the supervision of your dentist, a bleaching gel substance is applied to the teeth's surface for a short duration. This may require one or more applications for approximately 15-30 minutes each. Often, the use of a high-intensity lamp will quicken the process.
A big benefit to the in-office whitening method is the immediate results it produces. To maintain this, however, you may need to use take-home trays provided by your dentist afterward. You'll also need to steer clear of certain food and beverages that cause staining.
Why Should I Choose Dental Veneers?
Dental veneers can do more than brighten your smile. They can also correct it. Your dentist adheres these tooth-colored shells, made of a composite or of porcelain, over your natural teeth. As a result, it corrects discolorations, worn tooth enamel, and spacing or uneven alignment issues.
With this procedural method, expect slight alterations of your natural teeth to create a more even, balanced look. This shaping is also permanent.
After a thorough examination to ensure you are eligible for veneers, you get to pick the shade you like from a chart before getting started.
Teeth Whitening vs. Dental Veneers
There are distinct differences between teeth whitening and dental veneers. Which one you choose will depend on a number of factors, including the following:
Eligibility: Anyone without tooth decay or gum disease may be eligible for dental veneers. If you do have underlying dental health issues such as this, teeth whitening methods may be a better option.

Timing: Whitening techniques can be instant if done in-office or take longer when using an over-the-counter whitening toothpaste only. For dental veneers, you may need six weeks for the complete procedure, involving two or more dental visits.

Procedure: The various teeth whitening methods are less invasive than dental veneers overall. For veneers, expect the administering of a local anesthetic to keep you comfortable during the procedure.

Maintenance: To maintain the results of teeth whitening, you will need to continue occasional applications and watch what you eat. For the maintenance of veneers, you will need to avoid abrasive toothpaste and aids. You'll also need to be careful not to bite down on harder objects.

Longevity: Dental veneers typically last up to 15 years or longer before replacement is necessary. Teeth whitening continues only as long as you take certain measures and avoid stain-causing foods and beverages.
While going the dental veneer route may be more costly, they do have specific benefits that can pay off down the road. Take your time in considering the pros and cons of each and discuss these options with your dentist to find the option that will work best for you.
Contact Stiles Dentistry Today to Learn More about Your Cosmetic Dentistry Options
Don't delay creating a smile you adore and want to show off. Whether teeth whitening or dental veneers are your preferred option, the team at Stiles Dentistry will work with you to achieve your goals.
Our staff treats all patients with respect and the highest quality of care available. Whether you need to establish a regular exam schedule or choose a cosmetic procedure, we look forward to assisting you in every way.
Contact our office here in Medford, NJ to schedule an appointment and learn more about your options. We can help you to obtain the best smile to put forward every day.