Fixing your broken tooth is not only a cosmetic improvement, but it restores form and function as well. Here at Stiles Dental Care, we are committed to your appearance, overall oral health and the care of your smile.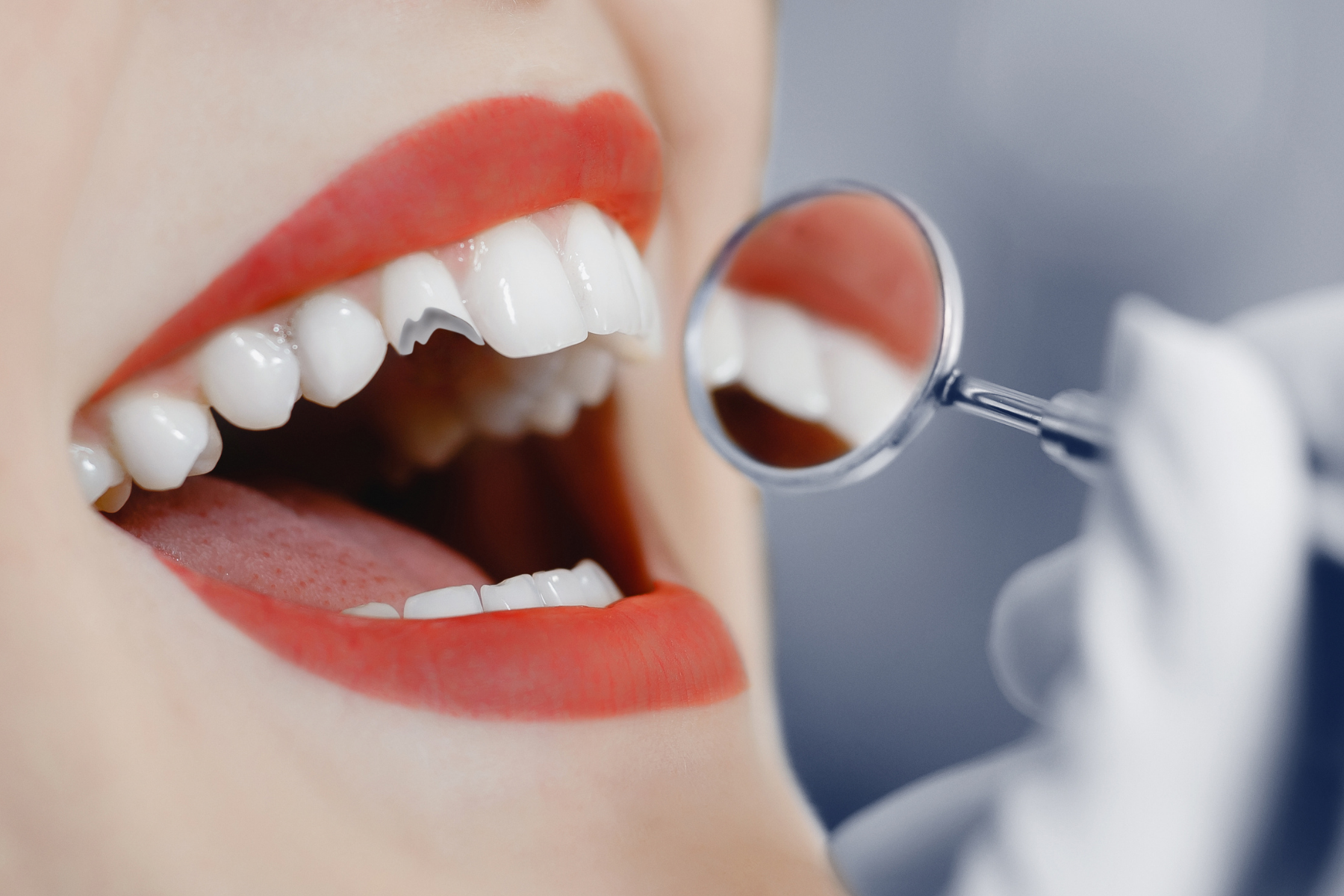 If you have broken a tooth, whether it's:
Chipped
Cracked
Flattened due to grinding (bruxism)
The result of an accident, or otherwise…
… our restoration procedures are designed to get your smile back in stellar form, perhaps even better than before. It is our number one mission to make you feel comfortable, well cared for and satisfied with your visit.
You may experience a dip in self-confidence when you have a broken tooth. Perhaps you avoid flashing your smile or conversing in social situations. This could affect your personal relationships, career goals and more.
Let's get your broken tooth repaired, so you can get back to being you. Read on below to learn how we can fix your broken tooth. You will admire your "take two" smile when you see your reflection in the mirror or post photos on social media. Your self-esteem will soar.
Can Dental Bonding Fix My Broken Tooth?
Bonding is a quick, relatively inexpensive repair solution for a broken tooth. It is also effective for:
Filling in gaps between teeth
Elongating or reshaping teeth
Matching discolored/stained teeth
As for broken teeth, bonding is recommended for those seeking a long-lasting solution that can be completed in just one visit to the office. Bonding one tooth takes about one hour from start to finish. If you need more than one tooth bonded, we may recommend that you come in for multiple visits. We can discuss the plans during your consultation.
To begin the bonding process, we select a resin material that most closely matches the color of your natural teeth.
We lightly etch the broken tooth being treated, so the bonding material will adhere better. The affected tooth is cleaned, and the resin is applied, shaped and smoothed. The resin is hardened with a special curing light.
Once the material is hardened, the tooth is further sanded and shaped to complete your smile. That's it! You will leave the office with a repaired tooth that looks as natural as the surrounding teeth. You can proceed immediately with your usual activities, including eating and speaking.
Take care of your bonded tooth as you would your natural teeth. Brush and floss daily, and see your dentist for twice-yearly general checkups and cleanings. We recommend avoiding or limiting foods and drinks that may stain the teeth, including red tomato-based sauces, dark berries, red wine, coffee, cola and tea. Refrain from using tobacco products, not only for the sake of your teeth, but for your overall health.
Are Veneers Effective for Fixing Broken Teeth?
Veneers are made of either porcelain or composite resin. They are super thin and cover the front of the tooth. These thin shells are last a long time, look totally natural and can turn your smile into something star-worthy.
The process for applying veneers takes longer than bonding does, and the results are remarkable. Expect to return to the office for the full transformation, as there are steps to creating the veneers that take place in a lab off-premises.
We will take impressions of your teeth after removing a bit of the enamel to make room for the veneers, so they don't protrude. The veneers are crafted to fit your smile perfectly. We also match the shade of the veneers to your surrounding teeth for a flawless finish.
The impressions we take are sent to the lab where the "magic" happens. We can fit you with temporary veneers until the permanent ones come in, which could take up to two weeks. When they are ready, you will return to the office for them to be adhered to your teeth via bonding.
Like bonded teeth, as explained above, care for your veneers as you would your natural teeth. Expect them to last for years with good care. You may need replacements down the road, but some people don't need a replacement for a lifetime.
Let's Fix Your Smile!
Are you ready to fix that broken tooth? Bonding or veneers are available at Stiles Dental Care. Both procedures are relatively painless, but we can numb the area if you feel any discomfort during the process.
Our team is ready to restore your smile. The "new" you will be beautiful.
Contact us at (609) 451-2071 or schedule an appointment using this brief online form. Someone from our reception desk will get back with you ASAP to fit you in to fix your broken tooth. Our office is open from Monday through Friday. We look forward to seeing you soon.
Our office is following safe COVID-19 health and hygiene protocol for the health of our patients and staff.