When you have a damaged tooth, repairing it as quickly as possible is crucial. The damage may seem dreadful, but the longer you let it linger, the worse it is sure to become.
A cracked or chipped tooth
One with a severe cavity that is beyond the point of being able to be filled sufficiently
Tooth decay/deterioration
Or something even more serious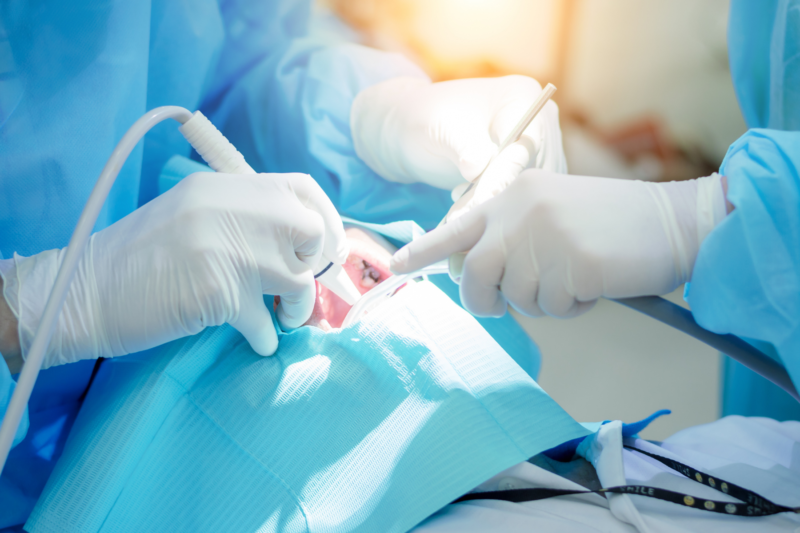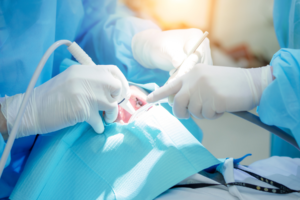 These are dental issues that must be restored to normal function fast.
Here at Stiles Dental Care in Medford, New Jersey, we take dental restoration and repair seriously. Dr. Stiles and the team are experts in such services, treating our patients with the care and compassion they have come to expect.
When it comes to crowns, which are used to restore a single tooth (rather than a series of teeth that would require a bridge), our in-office high-tech process can be completed faster than ever, without the wait or worry patients have had to endure in the past.
If you require a crown for a damaged tooth, here is what you should know before your crown fitting and placement. Knowing what to expect, what is involved, and how the process will play out will ease any pre-visit concerns you may be experiencing, allowing you to arrive at your appointment without any undue anxiety. If there is anything else you care to know about before your restorative procedure, feel free to contact us, and we will be happy to answer any questions or address any concerns you may have.
Why Might I Need a Dental Crown Rather Than a Filling?
Your tooth may be damaged to the point where a filling will not hold properly. A crown is a better solution, as it fits over the entire existing tooth, holding it in place, and protecting it from further deterioration, right down to the gum line. Sometimes, a filling can cause a tooth to further crack, and total removal may be required. With a crown, this extraction can be avoided. Crowns will last you many years, perhaps even a lifetime.
What Materials Can Crowns Be Made From?
There are various types of crowns, which can be created from:
Gold
Stainless steel
Or porcelain/ceramic, which will look just like a natural tooth
We recommend porcelain crowns at Stiles Dental Care, and we craft them right here in the office.
Each of these materials are rugged and long-lasting, keeping the tooth well-protected, preventing more damage down the road.
How Long Does It Take to Place a Dental Crown?
With today's advancements in dental technology, you can have your crown completed during a single visit. No more waiting for an outside lab to construct the crown, when we can do it in-office, using a CEREC CAD/CAM machine. This amazing innovation creates a beautiful crown, precise in its fit to your tooth, and it will look completely natural, while feeling comfortable. Prior to this, you may have had to wait several days before the crown was ready for placement.
After we take detailed measurements of your tooth, the CEREC technology mills a ceramic crown in under 10 minutes. We adhere it to your damaged tooth, and you're on your way. The results are remarkable, with a look and feel you will be impressed with. Follow our directions for post-crown placement, and you will be able to go back to normal functioning in no time – eating, speaking, etc.
The process is virtually pain-free, and we'll keep you comfortable from start to finish.
How Do I Care for My New Crown?
Care for your dental crown the same way you would for your normal teeth.
Brush and floss at least twice daily
See your dentist for twice-yearly checkups and cleanings
Mind what you eat and drink for your health and the care of your teeth
You won't even remember that there is a crown over your tooth, as you will be used to it nearly immediately, since you will be fitted with it based on the precise dimensions of your tooth.
If you need to make an appointment regarding a damaged tooth, please don't delay. You may require a restorative crown, and the sooner we can see you, the better, especially if you are in pain.
Please call us at (609) 451-3944 to book an appointment, or schedule an appointment online. Our friendly receptionist will contact you and book you for a visit with Dr. Stiles. Our office is open Monday through Friday, and we are available for emergency calls 24/7.
We look forward to seeing you soon, be it for a crown or another dental concern. Please know that our office is COVID-compliant, as your health and safety is our utmost concern.