If you're looking for a new dental practice for you and your family, you likely have many questions and concerns. You want to find a practice that accepts your insurance, has a great reputation, and that gives you the care you need.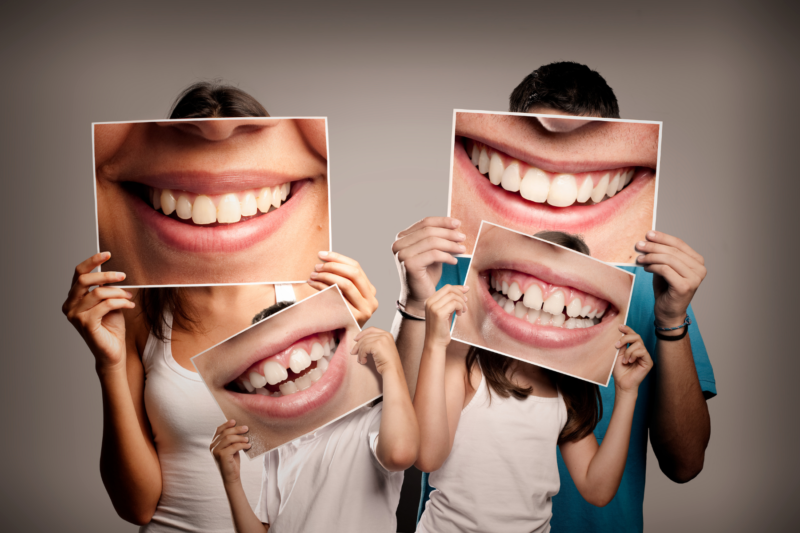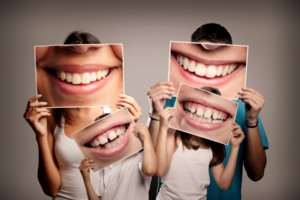 That may sound like a tall order. You may even consider going to a different dental hygienist than your kids, thinking that perhaps it makes more sense to choose general dentistry as an adult.
But we at Stiles Dental Care are here to tell you that there are actually many benefits of family dentistry that you may not have considered. Please read this before choosing the dental practice that may provide your family's dental care needs for years to come.
Is Family Dentistry a Simpler Alternative to Separate Practices?
Absolutely! One of the key benefits of family dentistry is that it is much simpler to take the entire family to their appointments. A family practice like ours can schedule all your appointments back to back so you don't have to drive your kids and partner all over town every few weeks to make your appointments at separate clinics.
The only time we may bend this rule is if someone has a dental issue that needs more attention beyond checkups. Then, of course, that family member will need to have more frequent visits.
Can You Monitor Our Oral Care History?
Yes! This is another important perk to having a family dentist. We will be familiar with and maintain records on the dental needs of everyone in your family.
If we suspect something is potentially a pending dental issue with you or a family member, we will have a history of notes and X-rays we can use to compare with current ones, helping us determine what the problem may be and the best course of action for correcting it.
How is a Relationship With a Family Dentist Helpful?
Another essential benefit of family dentistry is that your dentist will develop a relationship with you and your family members for years to come. We already mentioned how this can help monitor your oral healthcare.
But have you thought about what this can mean on a personal level? Visiting the same dentist for years and years can make you and your family comfortable with their dental appointments, something that concerns people of all ages. Your children will know that seeing the dentist is not a scary event that can set them up for a lifetime of exceptional dental health.
Can You Tailor Your Services to Our Needs?
Yes! Family dentists are versatile. Obviously, the dental care we provide your teenage son will differ from what we provide grandma. This is because we put braces on teens and dentures on older patients.
Our dental services suit everyone in the family, whether you need preventative, cosmetic, or restorative options, or are simply interested in regular cleanings and checkups. Depending on their needs, family dentistry can offer your family orthodontists, pediatric dentists, and orthodontists, all in the same building.
How Do We Find The Right Family Dentist?
Finding a local dental group that is the perfect match for the needs of you and your family can seem daunting. To start the process, consider these tips suggested by Colgate:
Before you choose a family dentistry:
Write out the names of your family members and list their specific dental needs.
When you search for local family dentists, see if they have dentists who specialize in what your family needs (for example, if you have a young child, the practice should have a pediatric dentist.) Try the American Dental Association's Find A Dentist tool.
Peruse the websites of local family dentists and review their services and biographies. This will give you a better sense of whether they can help you, as well as help you really figure out what factors matter most to you.
Check online reviews and ask family and friends for any recommendations. Reviews and recommendations are biased and obviously not foolproof, but they may help you narrow down your search if you are undecided on a few practices.
Once you have your family dentistry finalists:
Call each dental practice that is on your list of finalists and discuss how they schedule appointments, the payment options and insurance they take, and any procedures not covered by insurance.
Make sure they are accepting new patients.
Ask them about their COVID-19 policy so you're prepared for you and your family's initial visits.
Who you talk to may be a good representative of the dental practice. Were they helpful and considerate? If they seem friendly and willing to help, odds are their colleagues are just as positive and can offer your family excellent rapport.
Family dentistry is beneficial to most families. After all, family dental groups often include pediatric dentists, endodontists, orthodontists, and general dentists. They can make your family feel welcomed and comfortable with their dental appointments for years to come. They can also track your family's dental history and respond to any troubling changes quickly.
Looking for a family dental practice in Medford that truly cares for your family and its dental health? Schedule an appointment with us at Stiles Dental Care to meet our team and help set your family on the path to a lifetime of bright, healthy smiles.