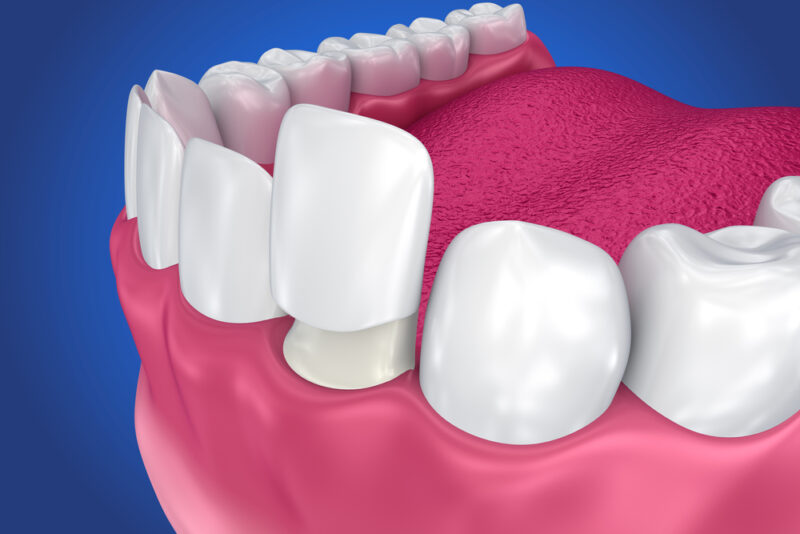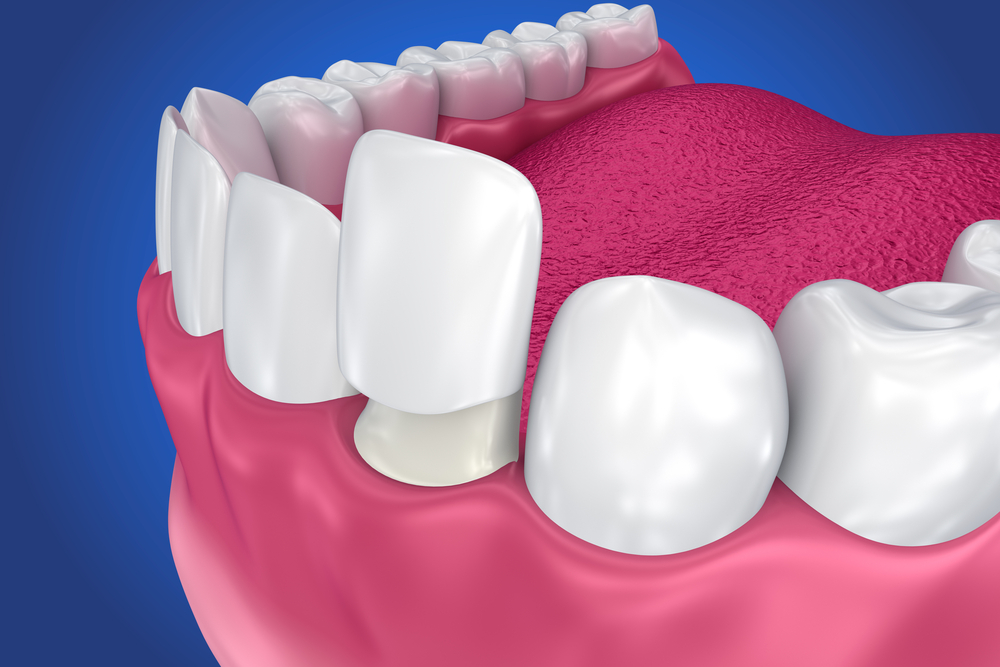 Do you ever feel like you need to hide your teeth when you smile? Whether it's gaps, chips, or discoloration, there are many possible reasons your smile might make you insecure. 
At Stiles Dental Care, we know that this isn't fun for anyone. That's why we're excited to offer you another solution — porcelain veneers. Veneers can change your smile by getting rid of stained or discolored teeth and masking gaps or chips. You'll get a straighter, brighter, more beautiful, symmetrical smile. 
Let's take a look at why porcelain veneers might be a good option for you. 
What Are Veneers?
Veneers are thin, customized shells that are shaped to match your teeth exactly or give you the smile you've always dreamed of. Veneers can come in porcelain or composite resin, although porcelain veneers are the more popular option because they're higher quality and longer-lasting.
Veneers are typically created in a dental laboratory and then shipped back to the dental office to complete your treatment. In the meantime, patients are fitted with temporary veneers. These veneers can completely change a person's smile and give you that missing confidence in your teeth.
Why Porcelain?
As we mentioned above, porcelain is the best option because it is a higher quality and longer-lasting material. Porcelain veneers don't stain easily and bind easily to your existing teeth. Yes, they do cost more, for the end result and longer lifespan means you get more for your money. 
Porcelain veneers are the preferred choice of many because they:
Offer a natural appearance

Are more durable and resistant to stains and chips

Easily match your existing teeth thanks to the porcelain color

Are non-porous, meaning impenetrable – nothing gets through!
When Are Veneers Used?
Veneers are sometimes the missing piece of a puzzle to give you a better smile. Not only will you get a completely revamped smile, but also a new level of confidence, which can carry over to every aspect of your personal and professional life.
Veneers will address everything from chips, gaps, and overlays to tooth shape, position, and color. If you can't seem to whiten your teeth through other options, veneers are the ideal solution. You can also view veneers as an alternative to traditional crowns as they utilize more of your natural tooth. 
What Is The Process For Getting Veneers?
The process for getting porcelain veneers looks something like this…
First, you come in for an initial consultation. During your consultation, we will walk you through what needs to happen to achieve the smile of your dreams. We'll use our innovative Smile-Vision technology to take a picture of your existing smile and show you what it will look like when the procedure is done.
We will also discuss your treatment plan. Once we come to an agreement, we start preparing your teeth for veneers.
To do this, we first remove small amounts of enamel from the teeth that will receive veneers. This makes room for the thin shell of the veneer. We then take impressions of your prepared teeth and determine the shade of white you'd like them to be. This impression is sent to a dental laboratory where your veneers are custom made. 
While we wait for their arrival, we will fit you with temporary veneers. Your permanent veneers should arrive within two weeks.
Once they come in, we will make sure each one fits perfectly so they have no effect on your speech or chewing ability. We also of course want to ensure you are happy with how they look. 
Once you're comfortable, we bond the veneers to your teeth. Only a few minor adjustments will be needed to make sure your veneers fit properly and we will also give them a quick polish.
And that's it!
How To Care For Porcelain Veneers
To ensure you get the most out of your veneers, stick to your daily oral hygiene regimen. This includes brushing twice a day, flossing regularly, and rinsing your mouth with water after you eat. 
You should also moderate your consumption of foods and beverages that could stain your new veneers, as though they are resistant, they are not completely immune to stains. 
Also, don't forget to visit your dentist for routine cleanings twice a year, as this allows your dentist to examine your teeth and identify any potential issues that can be resolved early on, saving you money in the long run. 
Am I A Good Candidate For Veneers?
Veneers could offer a great option for anyone who can't seem to whiten your smile through other methods or if you have crooked, misshapen, chipped, or worn-down teeth. 
If you think you might be a good candidate for veneers, give us a call today or book an appointment online to schedule an appointment at our Medford, New Jersey office. Our team will be happy to walk you through the process and find out if veneers are right for you.