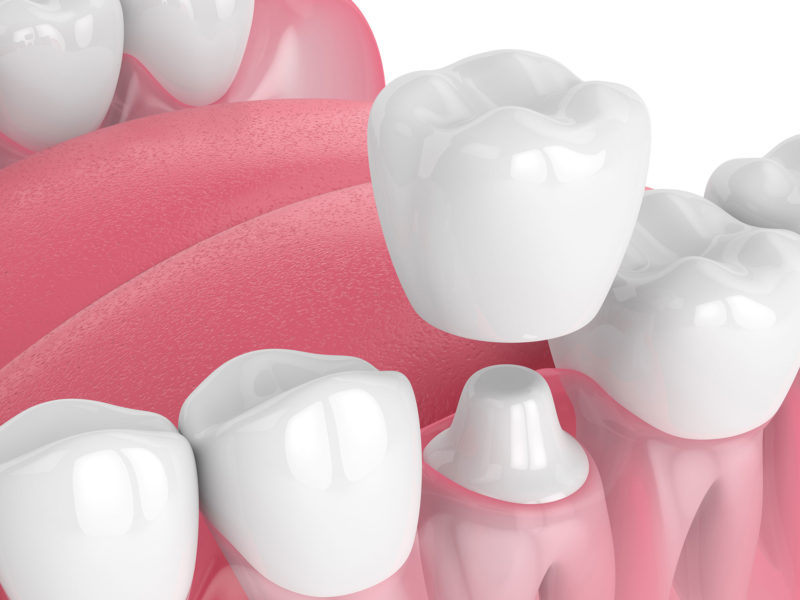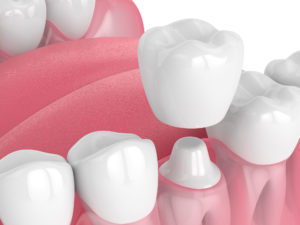 If you find yourself in a situation where you need a crown, it's good to know that you have options.
Well, it's only really good if you understand your options, that is. But not to worry, we're here to help! 
When it comes to dental crowns, your options are a CEREC crown or a traditional dental crown. Let's go over the pros and cons of each and see which one comes out on top.
The Pros & Cons of Traditional Dental Crowns
For years, traditional dental crowns have been a reliable method of helping people achieve the smile they've wanted. In its time, the traditional dental crown was a groundbreaking method in dental advancement and contributed a great deal toward new discoveries. But thanks to the more recent development of the CEREC crown, traditional crowns have become outdated.
The traditional crown requires two trips to the dentist. The first, to grind down the tooth and prepare it for the cap. They then take scans of the tooth and prepare a temporary crown for the patient to wear until the permanent crown has been created.
The dentist sends the scans to a dental lab, where the permanent crown is created. This usually takes around 10 days. Once it has been made, the patient will return for a second visit to have their permanent crown fitted and cemented in place. 
Traditional crowns require a post-foundation that's embedded into the jaw bone. The crown itself is made of a  combination of porcelain, gold, and/or silver that's fused to metal. It's created with sturdy material, is aesthetically pleasing (it looks like a regular tooth), and its alignment and fitting are decently accurate. All in all, the traditional crown has long provided a good substitute to replace a natural tooth. 
However, since it has been around for so long, dentists have had plenty of time to encounter some common shortfalls.
The first is simply how long the entire process takes, which can be two or even three weeks. During this time, the temporary crowns have been known to come off or cause sensitivity, making the time you have to wait for your permanent crown not very enjoyable. On top of that, the porcelain is also prone to chipping and cracking. Traditional crowns are also fairly expensive. 
As you can see, we're hinting heavily that a newer option has emerged to take the "best crown" throne. Let's talk about CEREC crowns.
The Pros & (Lack of) Cons of CEREC Crowns
Chairside Economical Restoration of Esthetic Ceramic (CEREC) crowns are the cool kid on Dentist Street. They are more efficient and technologically advanced crowns and have become the preferred option. 
While it can take weeks to receive a traditional dental crown, a CEREC crown uses Computer-Aided Design (CAD) and Computer-Aided Manufacturing (CAM) to create crowns in a single appointment. Not only that, but they allow for a better bite and more natural teeth for patients. 
CEREC crowns fit perfectly. They look and feel like a real tooth thanks to computer-aided technology. 
At your appointment, your dentist will use a small camera to create a 3D digital impression of your mouth. A milling unit is then utilized to create the ceramic crown. The dentist will then paint and glaze each tooth to match the rest of your mouth. Once this is complete, the dentist can bond the tooth into your mouth in a matter of minutes. It's that quick and easy!
The entire process should only take about two hours. The CEREC crowns are created with advanced accuracy and precision, look and feel like a real tooth, and every step of the process is much more comfortable for the patient. 
You won't need to wear a temporary crown or have uncomfortable impressions of your mouth taken. Plus, you will experience much less post-operative sensitivity. And don't forget, you only need to schedule a single appointment.
If you're not convinced of the CEREC crown advantage, here are some quick side-by-side comparisons.
What Are The Crowns Made Of?
Traditional crowns are made of metal, such as gold, silver, or stainless steel. They typically have a good fit, but the materials will stand out more, which makes people a bit self-conscious about them. The crowns get the job done but are less aesthetically pleasing.
Meanwhile, a CEREC crown is made from ceramic or resin materials. The computer-aided technology used to make CEREC crowns give them a more comfortable fit, and using 3D imaging dentists can also match the color to give it a more natural look and feel. 
How Long Do They Take To Make?
Traditional crowns take multiple appointments with a waiting period in between of up to a few weeks. That's a long time to wait until your crown is ready. During this time, you'll have to wear a temporary crown.
A CEREC crown can be made in a single visit. The dentist takes the impression right on the spot, the computer-imaging creates the crown right away. The whole visit takes about two hours, no temporary crown required. 
How Long Do They Last?
Both types of crowns typically last 10 to 15 years. However, the lifespan of a crown largely depends on the patient's oral hygiene. Take good care of your mouth and crown and it can last much longer than 15 years. 
How Much Do They Cost?
While you might assume that CEREC crowns are more expensive, you'd be wrong! They actually cost about the same as a traditional crown, ranging from around $800 to $3,000. Insurance may help foot the bill but it depends on your coverage. And don't forget — fewer office visits means you'll save time and money on copays and keeping you away from work. 
Summary
Looking for a better option than a traditional crown? The CEREC crown is here and the team at Stiles Dental Care is trained in this quick, convenient solution to improve your smile. Get in touch with us today for more information or to schedule an appointment.