Choosing a new dentist for your dental care needs can be trying. You wonder where to even begin. Online reviews? Recommendations from friends?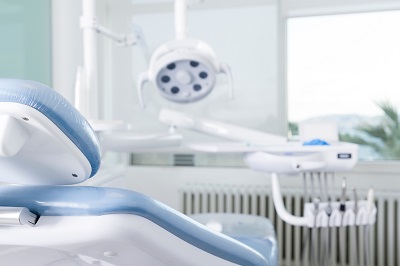 These can be good places to start, but they don't always provide the full picture. We at Stiles Dental Care want you to have all the information you need to make the best decision for you and your family. Read on to learn what to look for in a dentist's office, so you know what makes a good dentist a great dentist for you.
How should I begin my search?
The most helpful way to start a search for a new dentist is to consider what matters to you most. For example, do you want a dentist with many years of experience or one who is known for their gentle touch? It is possible to find a dentist who possesses both, of course, if you know how to look.
Here are some basic questions to consider as you assess local dentists:
Is your dentist-to-be a member of the American Dental Association (ADA)?
Is dental care covered by your insurance provider?
Is it easy to reach their dentist office from your home?
Are their office hours convenient for your schedule?
Do they practice general dentistry?
Can you find online reviews from patients that span years?
These are just a few ideas to help you get started. Some of the questions above may be more or less important to you based on your needs.
How important are accreditations?
Accreditations let you know more about your dentist and the amount of training and education they have in the field.
As mentioned, a dentist may be recognized by the ADA and/or a local dentistry association. Dr. Stiles is an ADA member as well as a member of the New Jersey Dental Association.
Additionally, Dr. Stiles is a Dawson Academy dentist, which denotes an advanced level of professional and ethical care. Dawson dentists have completed many hours of postgraduate work and continuously update their knowledge base to include the latest methods.
Reviewing a dentist's credentials can help you narrow down your search.
Can you get to know the dentist first?
Some dental offices offer new patients incentives as a means to get to know the dentist and his team. This is a wonderful way of finding out if you feel comfortable with the dentist and their methods before becoming a regular patient.
For example, we at Stiles Dental Care offer free Smile Evaluations for first-time visitors. During this free consultation, we provide a complete cleaning and examine the state of your oral health. We then inform you on the ways we can help you as a patient.
We consider this a great way for you to get to know us, and for us to get to know you, too!
Many dental offices provide free dental consultations to new patients, so check your prospective dentist's website to see if they do and the terms.
Do you need special care?
This is a question only you can answer. Whether you're looking for a new dentist for yourself or for your family, consider specific needs that may draw you to a certain practice. It's important to factor in the type of dental practice you're looking for before making a decision.
Here are the services to note when reviewing a dentist office's website:
Family care: does this practice see patients of all ages?
Preventative dentistry: does this practice provide oral cancer screenings?
Cosmetic dentistry: does this practice offer total smile makeovers?
Restorative dentistry: does this practice specialize in work like implants, bondings, fillings, and other restorative techniques?
Is emergency care offered?
Consider which, if not all, of these services are important to you. If you're looking for a dental practice that offers a holistic approach to oral health, such as with us at Stiles Dental Care, then all of the services above are offered.
What are the best resources for finding local dentists?
As mentioned, consulting with friends and family who live locally and are already happy with their dentist is a great start. But what if neither your family nor your friends have recommendations?
Starting an online search is a common tool that can help you narrow down the field of local dentists. You can consult Yelp, Google, and other popular review-based search engines.
Also, the ADA has a handy Find-a-Doctor search tool on their website. You simply type in your zip code and the results will show local dentists who are ADA accredited. Be sure to call or email dental finalists and ask if they're accepting new patients and if they meet the above criteria that matters most to you.
Can I Choose Stiles Dental Care?
Yes, and we hope you do! Our first concern is for the comfort and wellbeing of our patients. When you choose us as your dental care provider, you will quickly see that we respect you, your time, and your needs.
Our office hours are conveniently held Monday through Friday and we take emergency calls 24/7.
Please contact us today to find out more about our services and to schedule your free Smiles Evaluation.