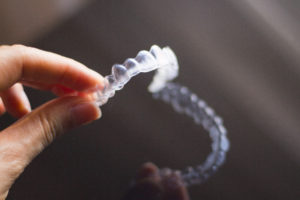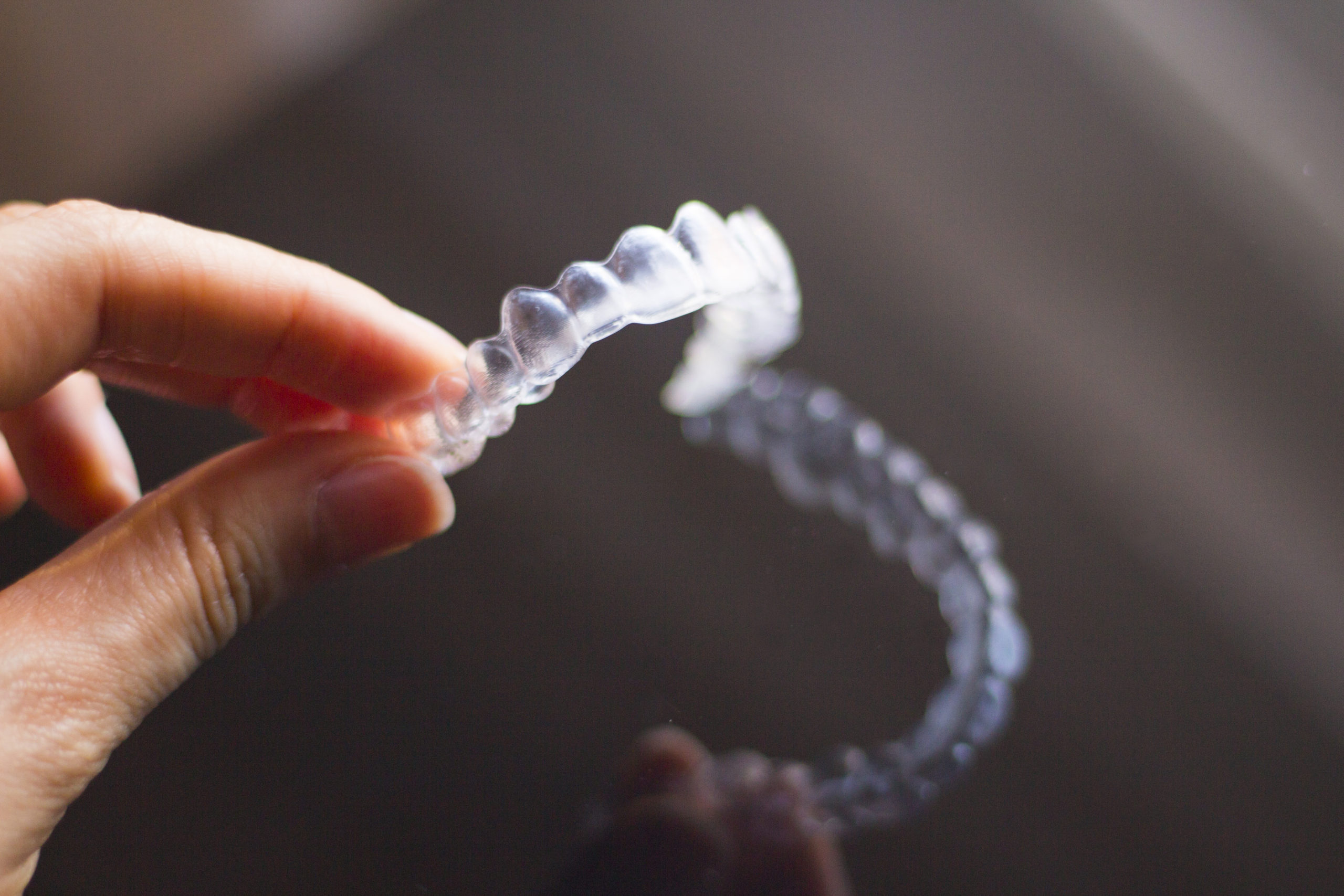 When some people discover that they are in need of orthodontic work, they may dread the thought of resigning themselves to having a mouth full of metal for a year or two while their smile gets itself in order.
However, medical advancements in the field of orthodontics have opened up options when it comes to straightening your teeth.
Invisalign is one of these options, and it is discreet and convenient enough that even the most reluctant patient can look forward to excellent results with as little discomfort as possible.
What is Invisalign?
Invisalign is the name of a specific company that offers clear plastic aligners that patients wear in their mouths. The aligners are custom-made for each person and include a series of different molds and shapes to be worn throughout the process of the treatment.
Invisalign is different from other clear plastic aligners that may be sold through the mail in that Invisalign authorizes specially trained dental and orthodontics offices to use the aligners. If your orthodontist is licensed to use Invisalign, you can consult with them throughout your treatment, beginning with the initial scan, which is sent to Invisalign so they can create your customized aligners. With consistent monitoring during your treatment, your orthodontist can ensure that you stay healthy and happy as your smile improves — an essential part of your orthodontic journey. Your orthodontist will also be receptive to your feedback and respond if something goes wrong or if you would like changes to be made as your smile progresses.
How is Invisalign Different from Other Teeth Straightening Options?
The primary difference between Invisalign and other teeth straightening options is that Invisalign is fully removable. You can take your clear plastic aligners out when eating, drinking, and brushing your teeth, making this option attractive to many patients. 
The clear aligners are also much less noticeable than metal or even ceramic brackets, which must be adhered to your teeth. This makes them good options for adults or even teenagers who are self-conscious about their appearance.
However, for an effective treatment plan, patients must be sure to wear their Invisalign aligners for at least 22 hours each day. They must also practice excellent oral hygiene, brushing after every meal to avoid staining their aligners and teeth. Good oral hygiene during treatment also prevents the trapping of bacteria that causes tooth decay and cavities.
What are the Pros and Cons of Invisalign?
There are many benefits to Invisalign that make this treatment option tempting to patients, including:
Discreet solutions that are much less noticeable than traditional braces

Visible results in a shorter period of time, sometimes in a matter of weeks

Convenience of removal, so as not to disrupt lifestyle or diet

More comfortable than traditional metal braces
However, there are some disadvantages to Invisalign, such as:
May not properly treat all orthodontic issues, including back tooth bites, rotating canine teeth, and moving teeth vertically

May not be the right option for some individuals, including people with existing bridgework

More expensive than other options

Must brush after each meal, including lunch

Must remove before eating or drinking anything, except for water
There are pros and cons to Invisalign that each person will need to weigh carefully before making their decision. Consult with your orthodontist to know which treatment option is best for your oral health needs and lifestyle.
What are Some Alternatives to Invisalign?
Although Invisalign is a viable treatment option for many, there are additional alternatives that work just as well — and, in certain cases, better than Invisalign.
Traditional metal braces are a less expensive option than Invisalign. Metal braces also offer more effective treatment for complex orthodontic issues. By offering a consistent solution by being permanently affixed to your teeth throughout the duration of the treatment plan, metal braces will reduce the temptation of removal. There are also no extra cleaning procedures you need to take, as is the case with Invisalign. You'll just have to take extra care to be thorough when brushing and flossing as normal.
For individuals wanting a more discreet option than metal braces, there are also ceramic braces that are the same color as your teeth. They work in exactly the same way that metal braces do, but they are less noticeable — ideal for adult patients who must cope with orthodontics in the workplace.
Cosmetic dentistry can also play a part in orthodontic solutions. Treatments like bonding, veneers, bridges, and other procedures can help give you the straighter smile you are looking for by reshaping teeth, filling gaps, and straightening your smile in ways that last. The added advantage of these types of treatments is that they are much quicker solutions than the process of both traditional braces and Invisalign.
Curious about whether Invisalign might be a good orthodontic treatment for your smile? Set up a consultation today at Stiles Dental Care by visiting our website.