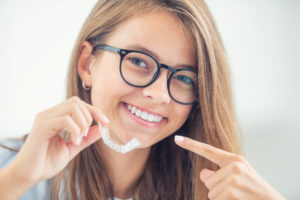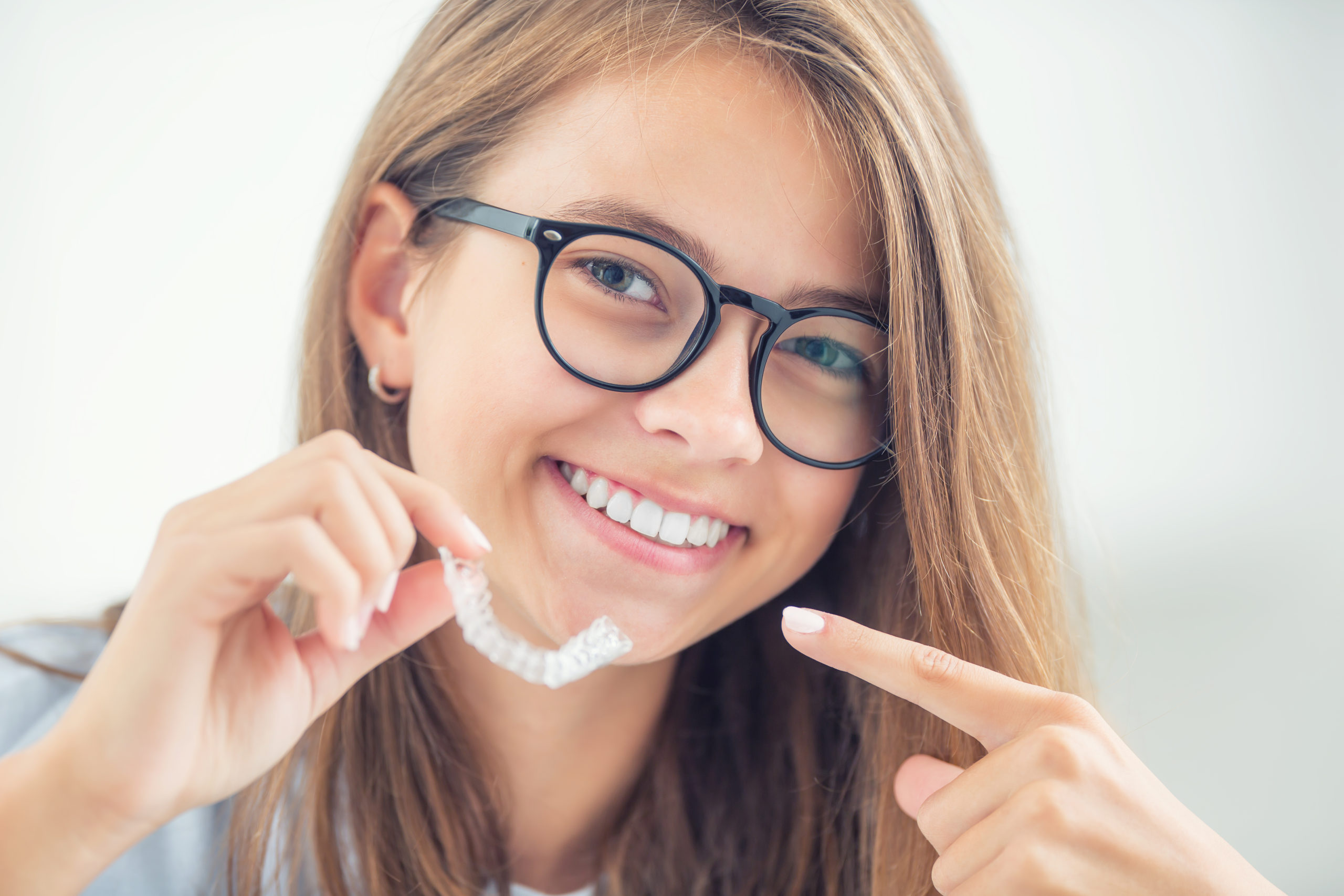 You may have seen commercials for clear plastic aligners used to quickly, easily, and discreetly correct crooked teeth and straighten smiles. Invisalign can be a good solution in certain situations to help realign a patient's bite or make a smile more aesthetically pleasing.
Aesthetics is only one of the reasons why someone might choose to straighten their teeth. Orthodontics addresses more than just the cosmetic look of a smile. Straight teeth and a bite that aligns properly are important facets of your total oral health.
However, not everyone qualifies as a good candidate for Invisalign. The experts at Stiles Dental Care can help determine on a case-by-case basis whether patients may benefit from Invisalign treatment.
How Does Invisalign Compare to Other Options?
Invisalign achieves the same objectives as other approaches to straighten your smile. However, many people find that Invisalign is a more convenient option when it comes to other orthodontic treatments. 
Though you must wear your clear aligners for the majority of the day — at least 22 hours, by most standards — you can remove them to eat, drink, and brush your teeth. That means that you do not have to significantly change your lifestyle while undergoing your treatment plan. Individuals with traditional metal braces find that they must often change their diets to avoid overly sticky or crunchy foods to avoid damaging their braces. Plus, cleaning their teeth properly with braces that must remain on for the duration of treatment can be a challenge, opening the door for cavities from tooth decay.
Invisalign can be a more expensive orthodontic option than traditional braces, and this approach might not work for everyone depending on the kind of adjustments that are needed for a healthy smile.
Who is a Good Candidate for Invisalign?
Good candidates for Invisalign are individuals with the discipline to continue wearing the aligners throughout the duration of treatment — even though they are completely removable for eating, drinking, and brushing your teeth.
If you need your orthodontic treatment to be discreet, or if you do not relish the thought of going to school or work with metal braces, Invisalign is also an excellent option for you.
In particular, if the orthodontic changes you need to make are relatively minor or straightforward, Invisalign is also a good option for you.
However, for people with existing bridgework, those who need attention on their bite for their back teeth, those who need their teeth to be moved vertically, and/or people with other challenging issues, traditional braces may be a better option. Invisalign is not a good choice for these cases.
What is the Process of Getting Invisalign Like?
At the beginning of your Invisalign journey to a straighter and healthier smile, you will join your orthodontist for a consultation. We will talk with you about the goals you have for your smile, and the work it will take to get there. You will have an opportunity to see what your smile will look like thanks to innovative Invisalign digital technology. During the consultation, we will take a scan of your mouth, which will be sent to Invisalign. Invisalign custom makes your series of aligners, which will help guide your teeth into the place they need to be.
Regular visits to your orthodontist will determine when you will change your aligners. The time to complete the treatment varies for every person, but most patients can expect to be finished anywhere from six months to a year-and-a-half. Most people will start to see positive results and progress in straightening their smiles within several weeks, making Invisalign a truly exciting orthodontic treatment.
To properly maintain the health of your teeth during your Invisalign treatment, you will be expected to thoroughly brush your teeth after you eat or drink any beverage except for water. This reduces the chance of staining your aligners or teeth, as well as prevents tooth decay from bacteria and food particles that can get trapped against your teeth.
After your treatment is complete, you may be among those who will be encouraged to maintain the position of your new smile through the use of retainers. Your orthodontist will consult with you before making that decision.
Can I Get Invisalign at Stiles Dental Care?
The team at Stiles Dental Care is proud to provide Invisalign for our patients. We have received special training from Invisalign, enabling us to offer this treatment plan for those who may be good candidates for it.
It is important that you regularly attend check-in appointments with us if we determine that you are a good candidate for Invisalign. There are some clear aligners on the market that are available through the mail. These are different from Invisalign treatment in that they only manage the aesthetic look of your smile — not the health of your bite and teeth. Embarking on that process alone, without the supervision of a trained and licensed orthodontist, is not recommended. It is always safer and more effective to work with professionals, like the team at Stiles Dental Care, when improving your oral health. We can carefully monitor your progress and make sure that everything goes according to plan, listening to your feedback and making small adjustments along the way.
Learn more about experiencing Invisalign at Stiles Dental Care on our website.